These sweet little framed flowers fit perfectly on every wall for a clean fresh twist.
Each of the flowers are strips of knit tied together, yarn, any other fabric, paper you find around the house, or craft shops. Each type of knit is a little different , giving each flower a different look. Oh, and those little stems are just old branches that I gathered from outside.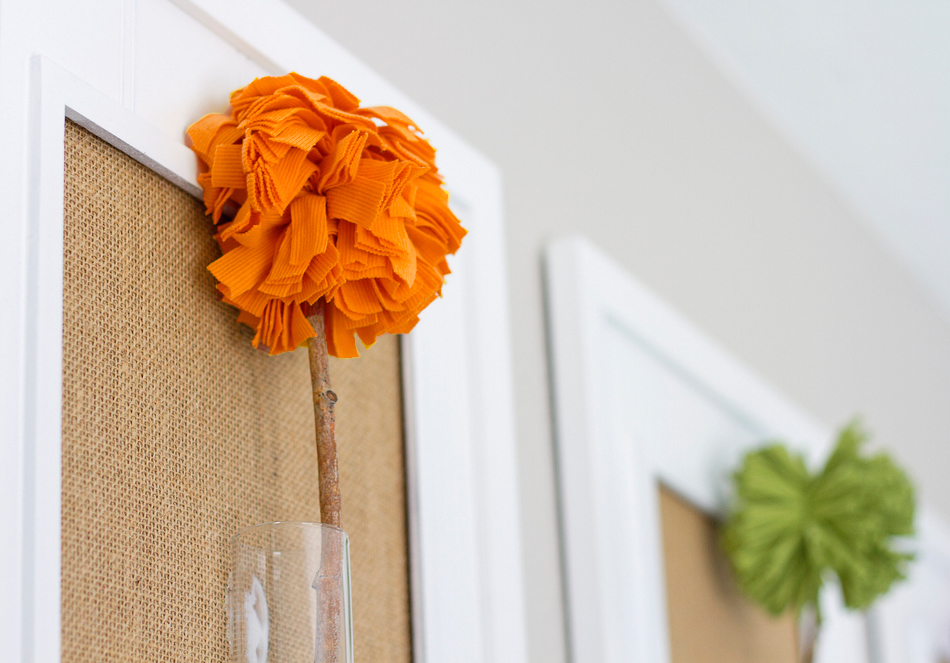 Step 1
Cut the fabric or use the yarn to create three pom poms. The strips depending on how big you prefer the pom poms, the ones in the photo are 1.5 cm / 2 cm width and 6 / 7cm long.

Step 2
Find sticks in nature and cut down to desired length.

Step 3
Hot glue pom poms to the end of the sticks. Set aside.

Step 4
You can buy frames anywhere in bargain shops, or paint some of the old ones in white or the color you prefer. Paint frame with Wall paint for a shabby look. Let dry and repeat. NOTE: Requires 2-3 coats. Let dry between coats.
Step 5
Cut burlap squares 29 x 21 cm, or depending on the frame size.

Step 6
Glue glass bottles onto burlap canvas board using glass adhesive. Let dry overnight.

Step 7
Place burlap canvas panel into frame, and secure from behind with packing tape.

Step 8
Place pom pom stems into glass bottles.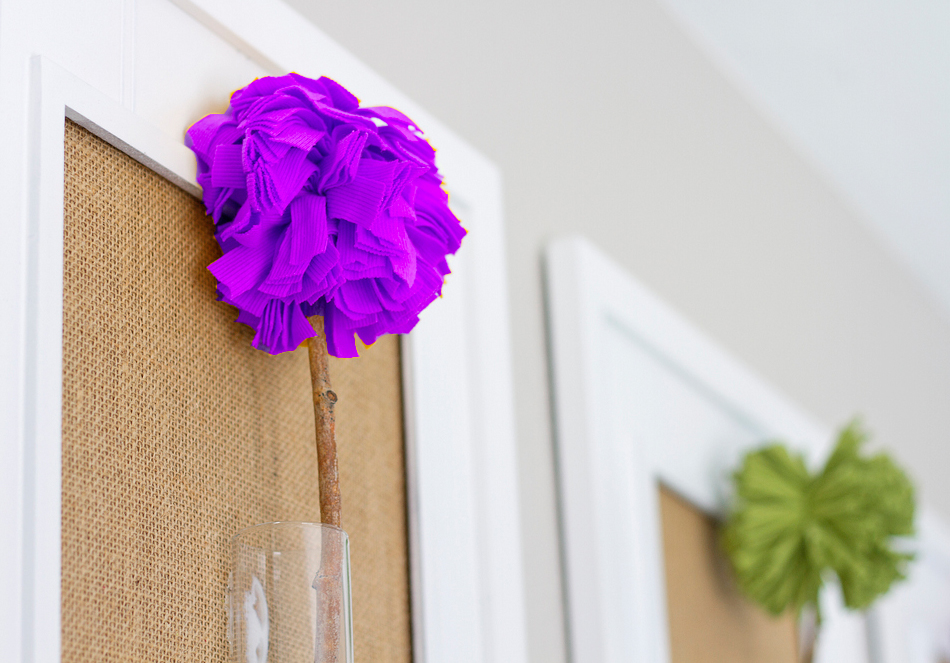 Buy Burlap Squares Here: