Get inspired by our favorite unexpected wedding color combinations below!
Pretty Pastels
Just because you've decided to elope doesn't mean you can't do it with some seriously gorgeous style. A shipwreck themed elopement might be just the right thing if you and your honey are jetting off to a tropical island instead of holding a big affair closer to home.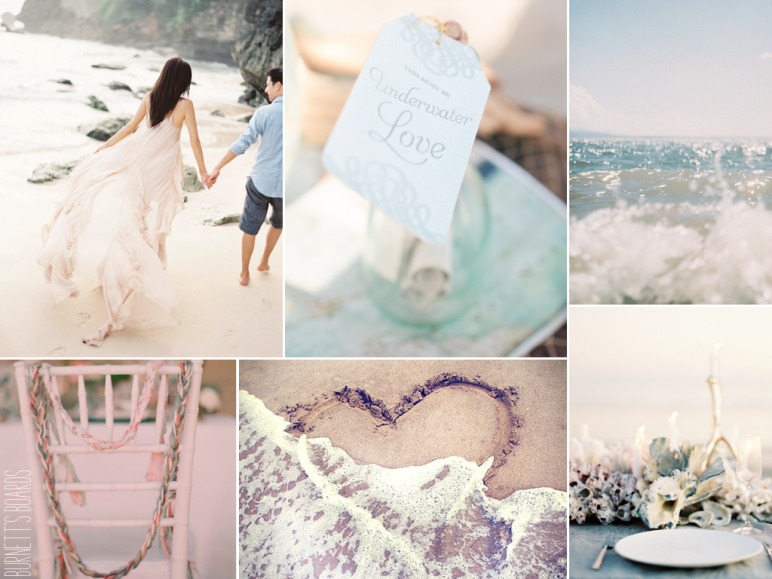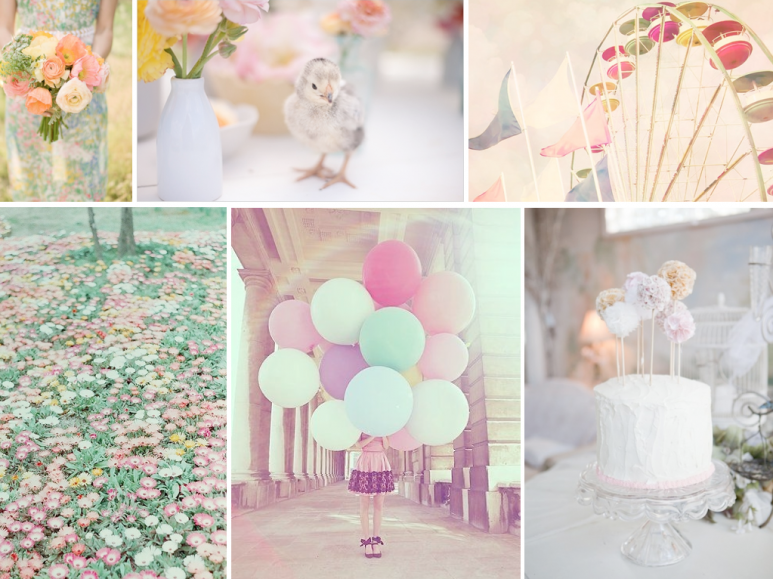 Orange
One of my favorite details in this orange and aqua inspiration board is the picture of Rovinj in Croatia. Most couples, when they think of destination wedding in Europe, imagine themselves in popular spots like Italy or France but off-beat locations can make for an even more memorable and exciting time. Croatia is a wonderful and stunningly beautiful country situated right along the Mediterranean across from Italy, and one of the best things about it is that it's JUST like Italy.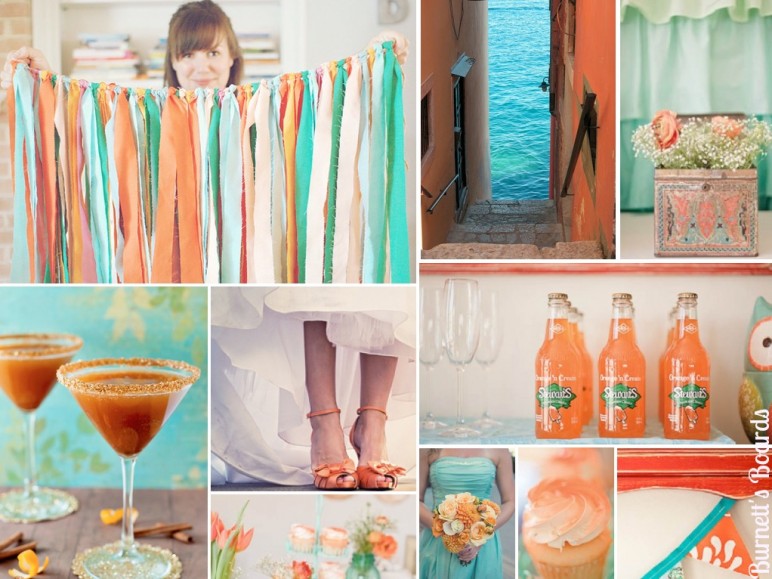 Gold and Peach
Peach and gold is such a lovely color combination – I think I'm obsessed! And it's pretty new to the scene, so you're sure to get a lot of 'ooohs' and 'ahhhhs' when your guests first see your color palette choice.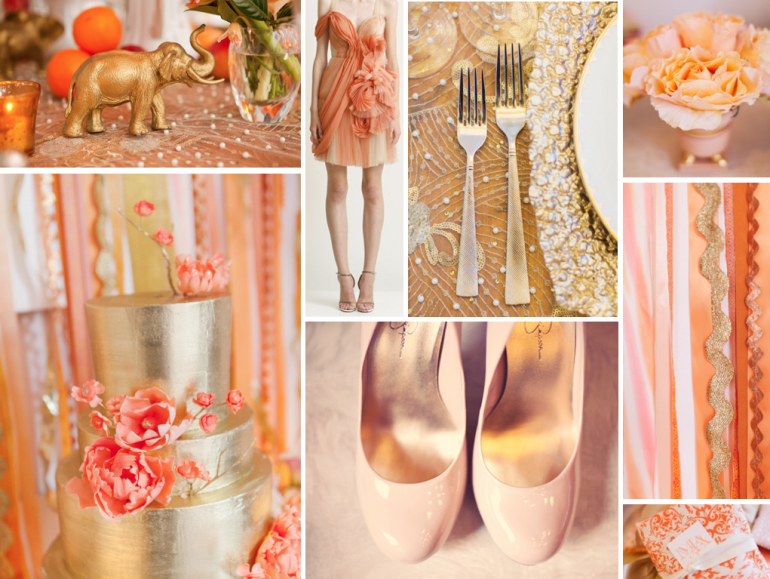 Purple and Moss Green Bohemian
Mixing more classic wedding elements with chic bohemian ones, this purple and moss-green inspiration board is perfect for a unique beach wedding.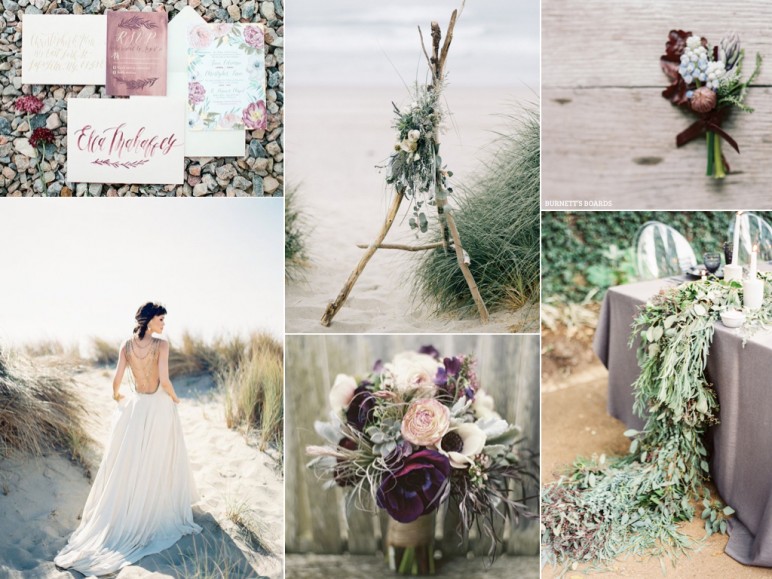 Rainy Theme
Right now it is definitely the rainy season over here! I couldn't help but create a rain themed wedding inspiration board. Most brides don't want rain on their wedding day but it can make for not only a remarkably beautiful theme, but some stunning and sweet pictures.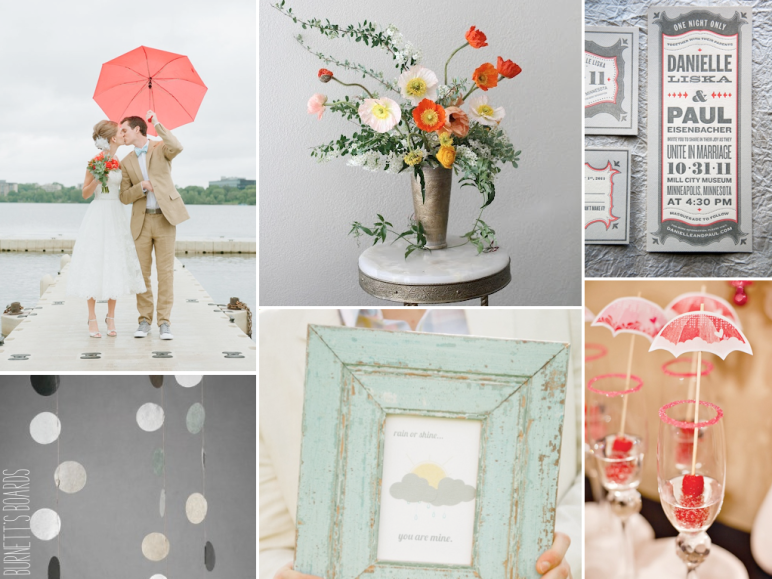 Fiesta Wedding
The great thing about a fiesta wedding is that you don't have to travel all the way to Mexico – you can bring the celebratory vibe straight to your venue! Key things you'll need: lots of colorful elements (color up your bridesmaids, reception tables, decor, and your bouquet), live music, fantastic Mexican food, a 'foodie' wedding favor, a colorful wedding cake, and of course, margaritas!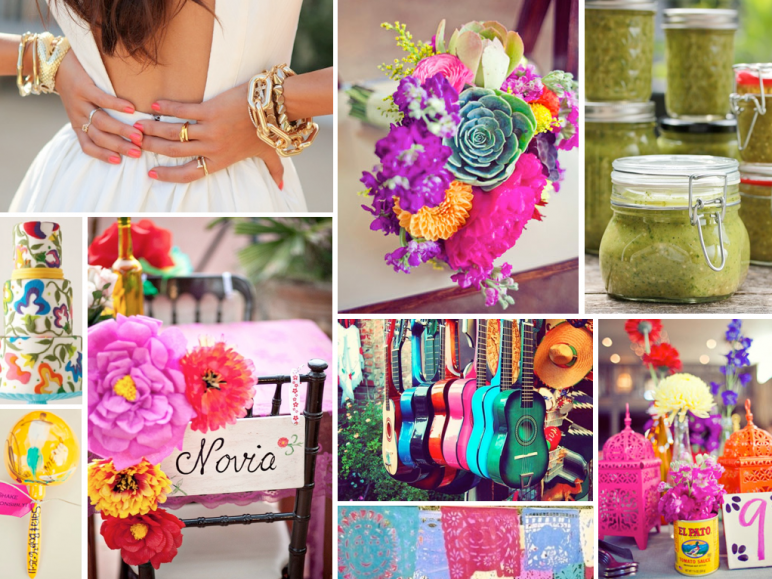 Yellow touches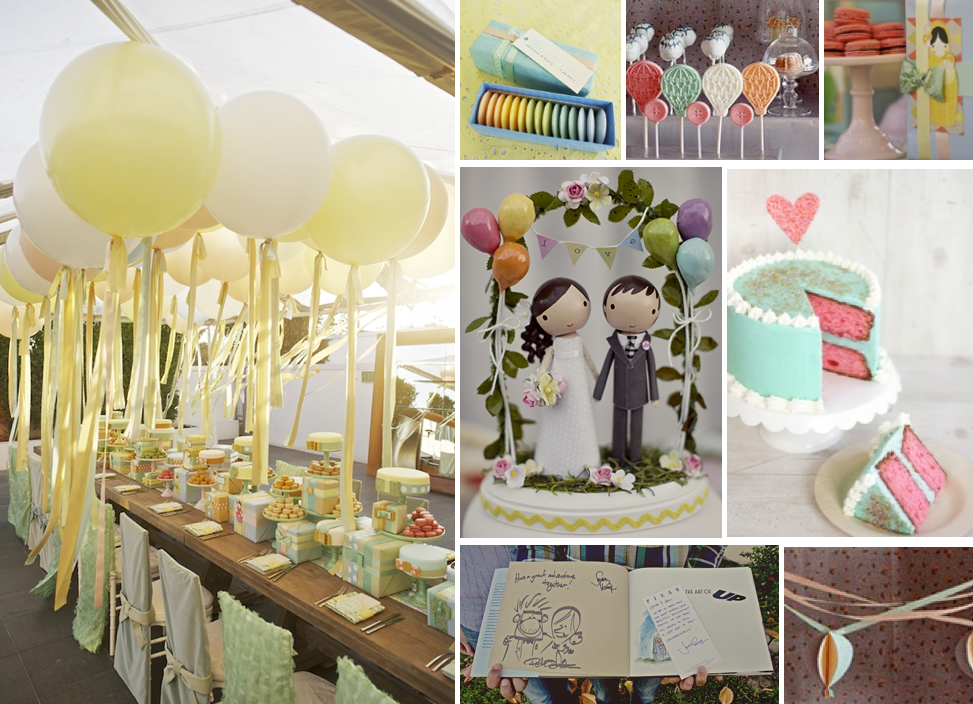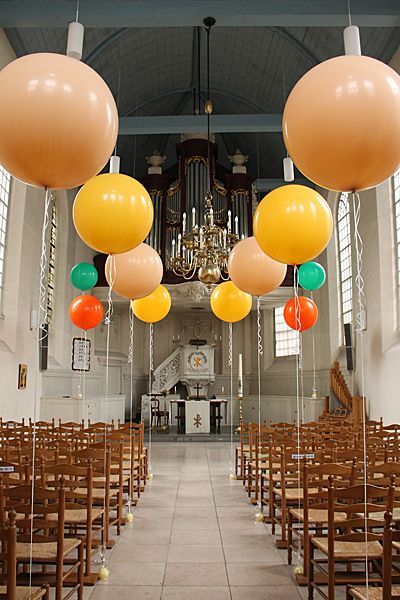 Girlie touches
A pink and purple wedding is probably one of the girliest color combinations out there.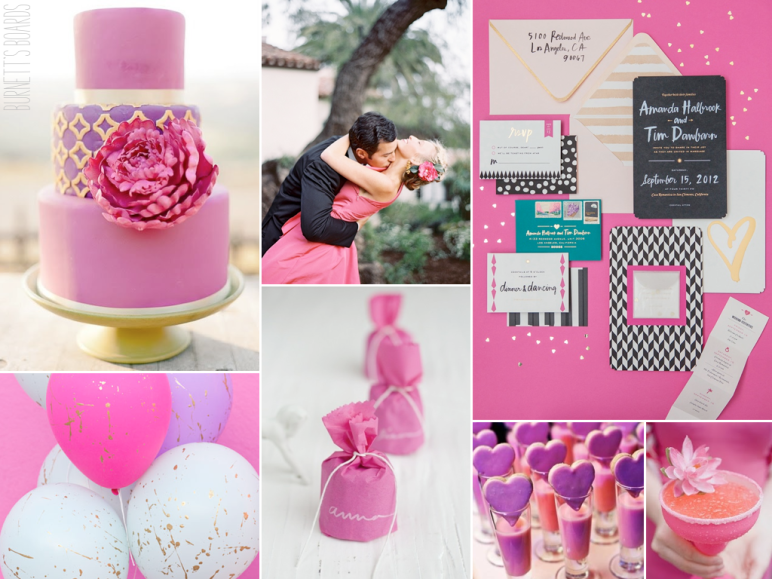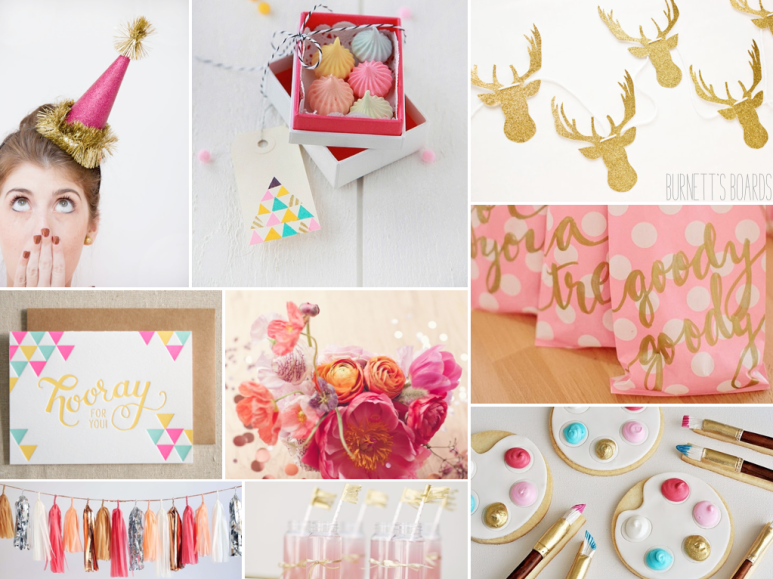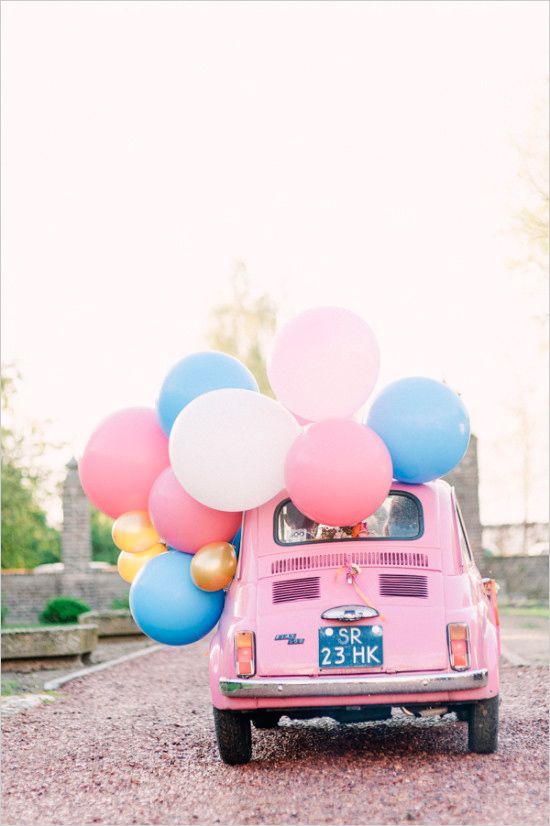 Hope you enjoyed our inspirational boards. Please have a look in our shop and you will find lots of thins that can make your wedding WOW within a small budget.