There are so many other crafts we've yet to explore. You can do so little with it while pulling off lovely scenery.
Are you trying to have a summer or autumn wedding in the worst way but your ideas aren't the best? Don't settle, plan your wedding wholeheartedly hessian / burlap style!
From your invitations to centerpieces, burlap will make everything look stunning. Everyone has the same adornments at their weddings. Step outside the norm with extraordinary ideas like these:
Wedding Arch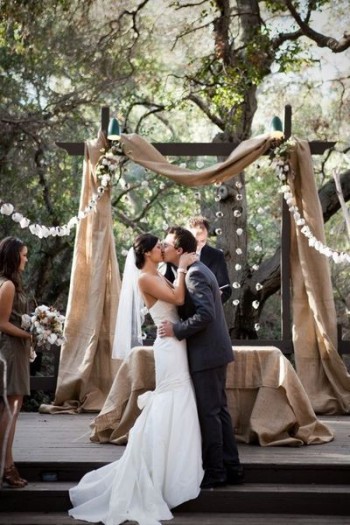 Also in Beach Style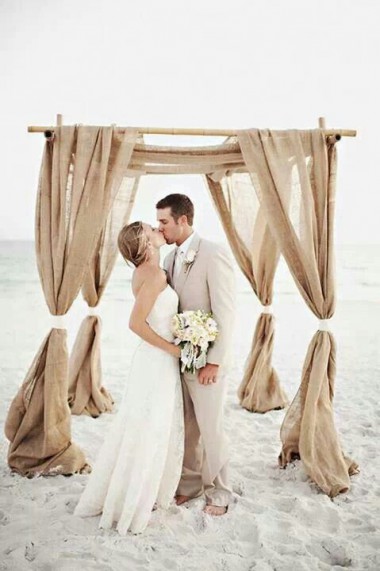 Last but not least, send your guests home with goody bags! Decorate it however you'd like with hessian favor bags.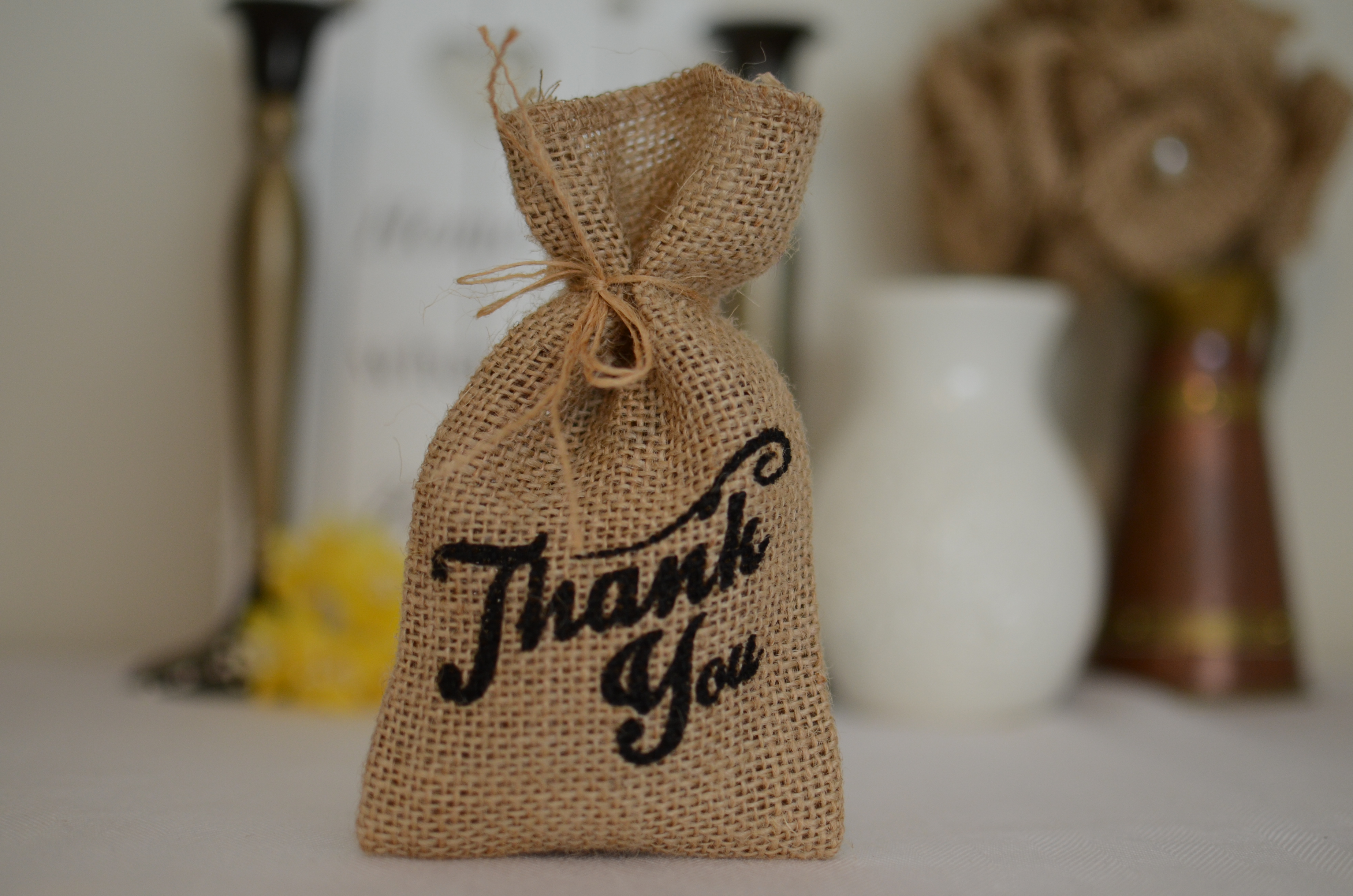 See, even they're saying thank you to hessian!